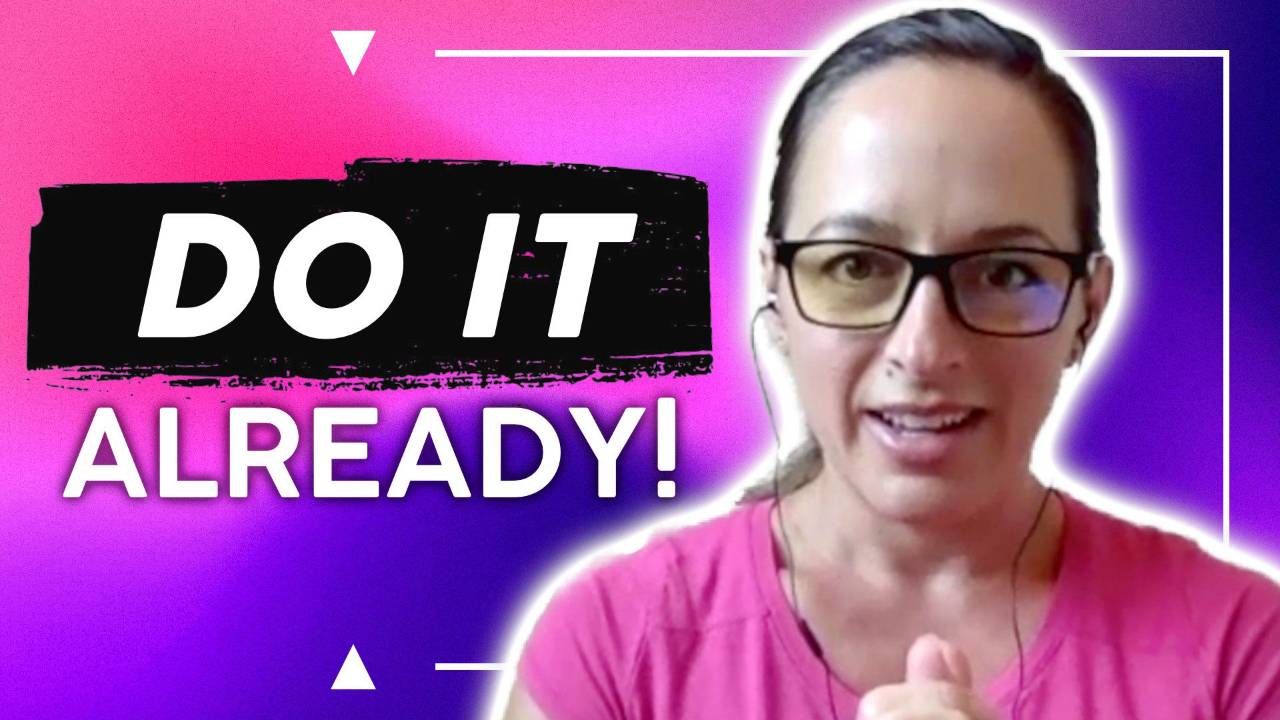 This is Why You're Not Moving Forward
Oct 23, 2023
Subscribe:
Have you been planning, analyzing, researching and "figuring out" your plan? It's the analysis paralysis of making a plan to make a plan, but never actually going anywhere. Days, weeks, months go by, and you keep finding yourself stuck in the same place without moving any closer to your goal. In this episode, we are going to discuss:
— Why you keep planning instead of taking action?
— Why you're not making and progress or hitting your goals?
— How to identify when you're stuck in overthinking and procrastination?
— How to top overthinking and start moving forward towards your goals
CONNECT WITH ME:
📝 Get a Free Week of Workouts & Mindset Coaching Videos Designed to Help You Build Physical and Mental Strength here : https://ashleydrummonds.com/signup
🎙️ Phoenix Rising Podcast: https://www.ashleydrummonds.com/phoenix-rising-podcast
YouTube: https://www.youtube.com/ashleydrummondstv
Instagram: https://instagram.com/ashleydrummonds
Twitter/X: https://www.twitter.com/ashleydrummonds
TikTok: https://www.tiktok.com/@ashley.drummonds
Facebook: https://www.facebook.com/ashleydrummondsabs
LinkedIn: https://www.linkedin.com/in/ashleydrummonds
💪 RECOMMENDED PRODUCTS:
Get 8 Week Transform Workout & Mindset Program — 8 Weeks of Strength training workouts to boost fat loss while building lean muscle that takes less than 20 minutes, and you can do anywhere with just a pair of dumbbells. Over 40+ workout tutorial videos to show you exactly how to do each workout and modify to your fitness level. Plus, 8 Weeks of Guided Meditation and Mindset Coaching Videos with me as your personal coach to help you reprogram your mindset to become your strongest and most empowered self. Get the 8-Week Program here: https://www.ashleydrummonds.com/transform
Get Your Personal Lab Based Nutrition with 25% Off — Ready to take your health and fitness to the next level? Get your custom lab work done with over 40+ biomarkers for optimal health using my partners at InsideTracker Link: http://shrsl.com/22uo2-20z6-vw28 discount code for 25% off: DrummondsPro25
PS: Some links in this description are affiliate links that I do receive a commission from for sharing with you 🥰
Get my free newsletter with the latest podcast episodes, tools and promotions to help you live your best life!
Join our mailing list to receive the latest news and updates from me.
Don't worry, your information will not be shared.
We hate SPAM. We will never sell your information, for any reason.